Walkin' Nashville Music City Legends Tour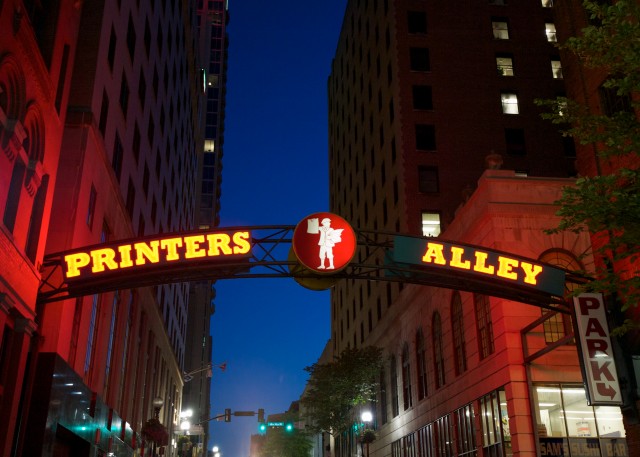 Hank, Johnny, Chet, Patsy, George, Tammy, Conway, Loretta, Dolly, Merle, Willie... there was a time when country music was on a first name basis with its fans. A time when the streets of downtown Nashville were alive with the sound of backroom guitar pulls, midnight jamborees and the Grand Ole Opry.
Now you can recapture the magic of this golden era on the Walkin' Nashville Music City Legends Tour. Packed with history, fun trivia and behind-the-scenes anecdotes about your favorite country legends, this two-hour walking tour is designed for music lovers who want to know the real story of how Nashville came to be called Music City.
You'll see:
Printer's Alley
Ryman Auditorium
Tootsie's Orchid Lounge
Ernest Tubb Record Shop
Hatch Show Print
Country Music Hall of Fame
As well as the former sites of long-lost treasures like:
Skull's Rainbow Room
The Maxwell House Hotel
Ernie's Record Mart
Sho-Bud Steel Guitar Company
You haven't seen Nashville until you've taken the Walkin' Nashville tour!
Tour Details:
Time: 10:30 AM Tuesday, Friday & Saturday (Please arrive 10-15 minutes early to check in)
Starts: Chet Atkins Statue at 5th & Union in front of Bank Of America Plaza
Ends: Hatch Show Print
Time: Approx. 120 minutes
Walking distance: Approx. 1 1/4 mile
Prices: Adults 12 and over - $ 28.00 / Children 4-11 - $ 12.00 / Children 3 & Under – Free
Phone: 615-499-5159